by Devin Chicras
West Hill Community Association's 2021 Spring Quarterly Community Meeting once again packed tons of hyperlocal information into 90-minutes – but since you don't have that much time, let us give you the recap of what you need to know so you can go about your day!
---
Skyway Coalition
REPRESENTED BY: Jeremy Williams, WHCA Advocacy Committee Member and Liaison to Skyway Coalition
Skyway Coalition is committed to building a collaborative model for community development through relationship building and trust building among coalition members, and strengthening community connections more broadly within the community.
UPDATES:
Rebecca Berry hired as Coalition Manager.
Skyway Coalition Community Meeting will be held virtually on Thursday, April 22 at 5 p.m.
Updates will be forthcoming on securing the Skyway U.S. Bank building for a community multi-resource center.
Community members wrote to WA State legislators to advocate for funding for Skyway projects such as the multi-resource center and Petah Village, as an inclusive outdoor preschool.
Continuing to work with consultants on strategies to expand coalition and formally bring in community members
Working on getting participatory budgeting outreach up and running.
FOR MORE:
Website • Facebook • [email protected]
---
Skyway Water & Sewer District
REPRESENTED BY: Cynthia Lamothe, General Manager of Skyway Water & Sewer District
Skyway Water & Sewer District is a Special Purpose District located in the West Hill area of unincorporated King County. Skyway's service area is approximately 1.8 square miles for water (serving 3,350 customers) and 2.7 square miles for sewer (serving 4,050 customers). The District maintains approximately 40 miles of water mains and 48 miles of sewer system piping. An elected three-member Board of Commissioners establishes District water and sewer rates, sets policies, and oversees operations. The Board meets regularly on the second and fourth Tuesday of each month at 6:00 p.m. All meetings are open to the public. Day-to-day District administrative and operational duties are carried out by a nine-member staff along with consulting engineers and counsel.
UPDATES:
Lobby is still closed to public customer traffic, but certain transactions can be done in-person but must be socially distanced with COVID precautions.
There has been no reduction in services provided to customers.
Regular office hours are being maintained: 7:30 a.m. to 4 p.m. Monday through Friday.
Still have a 24-hour on-call operator.
Due to COVID-19 pandemic, no one will be disconnected from service for non-payment, no late fees are being applied, and no liens or interest being charged through July 31, 2021.
Board of Commissioners has chosen to NOT increase water or sewer rates this year due to the pandemic – not even an inflation increase to keep up with costs. You will still see a small increase for sewage treatment.
Currently advocating for $100 million in federal assistance that would support customers across the state with paying water and sewer as well as gas bills.
A Franchise Fee imposed by King County to charge for having water or sewer pipes in King County right-of-way property was challenged in court, but the County prevailed and will be allowed to collect the fee. The exact amount is still being negotiatied, and Skyway Water & Sewer District will share updated information at the next WHCA Quarterly Meeting in July. Information may also be printed in the next Skylines newsletter delivered to ratepayers along with their bills.
FOR MORE:
Website • Twitter • [email protected] • 206-772-7343 (207-842-4719 after hours)
---
King County Local Services
REPRESENTED BY: Kevin LeClair, Subarea Planner, King County Local Services – Permitting Division
King County Local Services works to promote the well-being of residents and communities in unincorporated King County by seeking to understand their needs and delivering responsive local government services. Subarea plans establish a vision, goals, and policies to guide development decisions and are guided by the community's interests and available funding, using tools and resources developed by the county's Office of Equity and Social Justice.
UPDATES:
FOR MORE:
Website • Facebook • Instagram • Newsletter • [email protected] • 206-477-3800
King County Local Services' "Local Lunch"
Questions? Comments? Need help with something? Stop by an informal Zoom meeting on Fridays (12–1 p.m.). Join via Zoom (Meeting ID: 927 2117 2144, Passcode: LOCALlunch) or call 927 2117 2144 (Passcode: 7244038399).
---
King County Fire District 20
REPRESENTED BY: Eric Hicks, Fire Chief, King County Fire District 20
KCFD20 is a combination department serving the residents of Bryn Mawr, Skyway, Lakeridge, Earlington and Campbell Hill since 1943.
UPDATES:
Our crews have been out with the Mobile Vaccination Unit in partnership with the Renton Regional Fire Authority, working on large adult family facilities first.
We have been cleared to do some vaccinations in Skyway, and we'll be bringing 100 vaccines to Creston Point on April 27, scheduling is underway right now.
Bringing 300 vaccines to the upcoming vaccination event at Alajawan's Hands annual Community Family Reunion at Skyway Grocery Outlet (near the stage) which takes place on the anniversary of his death.
Working on a partnership with Harborview to do a weekly clinic featuring vaccines at the KCFD20 Admin Building.
Reactions to the vaccine depend on the person. One vaccine isn't necessarily better than the other. But the doctors say that your chances of dying or becoming hospitalized after getting the vaccine is extremely limited.
There will be a levy lid lift on the November ballot. We are currently operating with $1.13 in property taxes per $1,000 of assessed value (voting to approve would change this to $1.50), plus an expiring levy totalling $0.53 in order to maintain current level of service.
KCFD20 is a combination department have 12 firefighters and about 25 volunteers.
We couldn't do this without volunteers. Increasing levy from $1.13 to $1.50 is critical to maintain level of service.
A more detailed presentation on the levy lid lift will be given at the July 2021 WHCA Community Quarterly Meeting.
FOR MORE:
Website • Facebook • Instagram • Twitter
---
King County Sheriff's Office
REPRESENTED BY: Major Jeffery Flohr and Deputy Josh Sayles, King County Sheriff's Office (KCSO)
The King County Sheriff's Office is a local police agency in King County, Washington, United States. It is the primary law enforcement agency for all unincorporated areas of King County, as well as 12 cities and two transit agencies which contract their police services to the KCSO.
UPDATES:
Two serious calls during April 2021:

April 12: "In the middle of the night, we had to have our hostage negotiation team and our SWAT team for a gentleman who was running around with a knife asking the police to shoot him. What we ended up doing was disengaging and getting him confined in an area and negotiators were able to talk with him. Although it resolved itself peacefully, there was no injury, no loss of life, and that worked out really well and our mental health negotiator and our crisis negotiators were able to talk with him."
April 13: "We had a gentleman take two young children hostage at gunpoint, after pointing a gun at his brother. We again brought out the SWAT team and the negotiators. We were able to safely negotiate the children out and he ended up surrendering to our SWAT team. We got him into mental health help."
Major Flohr further explained: "My blood pressure was up for two days. Thank god for our crisis negotiation team – we put them up against the best in this country, we have a mental health professional that deploys with the negotiators, and our SWAT team does an amazing job. Sometimes the word "SWAT" makes people think "oh my gosh, that's aggressive", when in fact it's "contain", and do everything we can to not use force, and make sure everybody's safe. I bring up those two incidents seven days ago because there are lots of calls – one of the days we had to use the elementary school's parking lot, with armored vehicles – and I was in touch with the Councilmember's [Zahilay's] office and the media, just so people knew there wasn't a problem at the school. So great resolutions, stressful calls."
Audience question about recent police activity featuring flash bang grenades: "Seattle PD served a joint warrant all over the place on a fentanyl case, and Skyway had a small location. Seattle [Police Department] were the ones that deployed the flash bangs, it was not the [King County] Sheriff's Office… No one was injured during that warrant execution."

Major Flohr: "I'll finish with this – this is not as a representative of the Sheriff's Office, this is me as a career law enforcement officer – I think the right thing happened today [referencing the Derek Chauvin verdict] for this country. But I'm looking forward to moving forward. It's been a stressful year for everybody – but a lot of people had a lot more stress. There's been some really rough interactions with police. I'm very proud of your Sheriff's Office – I don't blow smoke, for those of you who know me – but I look forward to healing with our profession."
With former King County Sheriff's Office Alajawan Brown Memorial West Hill Storefront Officer Jimmy Mitchell being promoted to Sergeant, there was a need to fill the vacancy – and this time they wanted to turn to the community to help choose his successor. The community panel that helped choose the next storefront officer included Hugo Garcia (King County Local Services), Paul Patu (Urban Family), Claude Burfect (NAACP), Sgt. Mitchell (outgoing Storefront Deputy), and a block watch captain from Skyway.
There were five quality applicants. All applicants must have no active complaints from internal affairs, must be seasoned deputies, and all have exemplary evaluations.
The community panel has chosen Deputy Joshua Sayles storefront officer. He is a lateral hire to KCSO from Detroit, MI where he served on the police force for three years.
Deputy Sayles: "I want to make sure that you guys are represented and cared about. Just because it's a small community, it doesn't mean you guys have to be forgotten about or not taken care of… I look forward to working with you all".
FOR MORE: Website • Facebook • Instagram • Twitter
---
REACH Center of Hope at Lakeridge Lutheran Church
REPRESENTED BY: Reverend Bianca Davis-Lovelace, Executive Director, REACH (Renton Ecumenical Association of Churches)
REACH is a community organization that works to end Homelessness & Hunger through Compassion in Action in the Renton/King County (WA) area. The Center of Hope opened in 2013 with a day shelter located in Renton City Hall. Overnight shelter was initially provided at various churches on a monthly rotating basis. The Center of Hope shelter now operates 24/7 365 days a year.
UPDATES:
Still securing permits to renovate Lakeridge Lutheran Church basement before Center of Hope (aka "Hope on the Hill") can move in.
Currently at Renton United Methodist Church until renovations are complete.
The target date to move from Renton UMC to Lakeridge Lutheran is mid-June – heavily dependent on permitting process.
They can shelter up to 35 individuals at one time (usually hold 55, but pandemic guidelines have limited that number to allow for social distancing).
Currently only have 29 people (six families) total, so there is room for one or two more families.
Their biggest concern is that the rent moratorium will be lifted on June 30. It is likely shelters will be significantly impacted, so REACH is having discussions on how best to handle. They hope it is extended, and that local and federal government can find a way to help alleviate situation for both tenants and landlords.
REACH held a virtual Community Conversation town hall two weeks ago with the Washington State Poor Peoples' Campaign (Rev. Davis-Lovelace also serves as Chair) about breaking the cycle and ending homelessness. Speakers addressed concerns around rent moratorium and homelessness.
Rev. Davis-Lovelace noted: "It's going to take a community-wide effort and we're going to have to come together and figure out how we can be allies to each other and support each others' work during this critical time".
FOR MORE: Website • Facebook • Instagram • (425) 277-7594 • [email protected]
---
The King County Department of Natural Resources and Parks, Water and Land Resources Division, Stormwater Services
REPRESENTED BY: Rachel Berryessa, Engineer, King County DNRP Water and Land Resources Division's Stormwater Services
The Water and Land Resources Division (WLRD) safeguards King County's water and land resources by providing services that protect public health and safety and yield significant environmental benefits.
UPDATES:
An online community meeting for the Skyway-West Hill Drainage Study for Capital Investment Project will be held on Tuesday, May 4 from 6 to 7 p.m. to identify issues caused by rainwater like flooding and erosion in the neighborhood. Help prioritize issues so King County can get them funded for the next budget year.
Register for the Zoom meeting here, and then click here to take a survey to identify the stormwater problems you've noticed in Skyway-West Hill.
An easy, sharable link to send to your neighbors for both is: KingCounty.gov/WestHill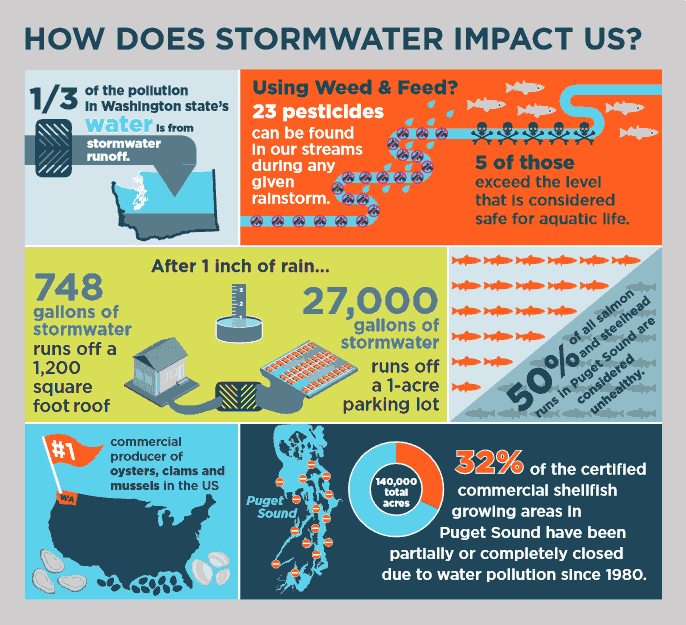 FOR MORE: Website • [email protected]
---
Progressive Skyway (Tiny House) Village
REPRESENTED BY: Pastor Curtis Q. Taylor, Seattle Word of God Church and Josh Castle, Community Engagement Director, Low Income Housing Institute (LIHI)
The Low Income Housing Institute develops, owns and operates housing for the benefit of low-income, homeless and formerly homeless people in Washington State; advocates for just housing policies at the local and national levels; and administers a range of supportive service programs to assist those we serve in maintaining stable housing and increasing their self-sufficiency.
The Low Income Housing Institute (LIHI), in partnership with the Seattle Word of God Church and King County, is proposing a tiny house village to provide shelter, safety, and community for individuals, couples, and families experiencing homelessness in Skyway. The village will include up to 40 tiny houses along with a community kitchen, hygiene facilities, case management, and 24/7 staffing. Each tiny house is 8 feet by 12 feet, is insulated, and has heat, electricity, and a locking door. Case managers will work with residents to help them obtain housing, employment, health care, child care, and other services, and get on a path to long-term housing, stability, and self-sufficiency. The proposed site will be titled Progressive Skyway Village and is located at 12429 56th Place S, Seattle, WA 98178.
UPDATES:
Pastor Taylor mentioned they are seeking referrals of anyone who may need a tiny house and can email him at

[email protected]

.
A Community Advisory Committee (CAC) is forming to oversee the progress of the village, check in on operations and resident services, address any topics of interest to the surrounding neighbors, and provide advisory input. The CAC is comprised of community stakeholders such as neighbors, community and faith leaders, local businesses, service providers, and others. The CAC will meet monthly for about an hour to an hour and a half, and virtually at this time.
If you wish to apply to be a member of the CAC, please complete an application here and email it to Josh Castle at

[email protected]

.
View Frequently Asked Questions about the project here.
View the recording of the virtual community meeting held on Nov. 19 via Zoom here.
Sign up to volunteer here or to inquire about donating or volunteering email

[email protected]

.
FOR MORE: Website • (425) 277-7594 • Pastor Curtis Taylor: [email protected], Josh Castle: [email protected]
---
Alajawan's Hands (The Alajawan Brown Foundation)
REPRESENTED BY: Ayanna Brown, Co-Founder, Alajawan's Hands
"The mission of the Alajawan Brown Foundation is to continually expand the work started in the spirit of 12-year-old Alajawan Brown who selflessly gave of himself, his time, and resources – just to make a difference in the most important aspect of his community: PEOPLE."
UPDATES:
The annual Community Family Reunion, which embraces the spirit of community togetherness that Alajawan inspired, is a way to remember him on the day and time he passed, as well as to bring healing and unity.
To lean in on the notion of healing, co-founder Louis Brown had a vision to make this year's Community Family Reunion a COVID-19 vaccination clinic and resource fair.
Because one was already in the works from community partners, they were able to combine efforts to create one big event which will take place at Skyway Grocery Outlet on Thursday, April 29 from noon to 7 p.m.
FOR MORE: Website • Facebook • [email protected] • (425) 208-6236
---
King County Permitting Division
REPRESENTED BY: Nicole Sanders, Green Building Planner from the King County Permitting Division
The King County Permitting Division provides land use, building, and fire regulatory and operating permits, code enforcement, and a limited number of business licenses in unincorporated areas of the county.
PRESENTATION:
County seeks public comment on proposed building and energy codes. "Building codes can have a powerful influence on how much greenhouse gas buildings release."
Right now, buildings that rely on natural gas (a fossil fuel) for things like heat and hot water are emitting more than 60% of greenhouse gasses throughout King County, which makes climate change worse. In addition, natural gas stoves and ovens are bad for indoor air quality and put children at a 42% higher chance of developing asthma.
The primary goals of updating the King County energy code include reducing site emissions, and increasing efficiency and clean energy. Changing building codes now will save time and money from having to retrofit heating systems later. Recent legislation will make Washington State energy grids carbon-free by 2030.
You can see exactly what changes are proposed on this 2-page fact sheet and provide your own public comment online. Public comments on the draft ordinance are being collected through April 30. The proposal will be submitted to the King County Council in July 2021 for consideration and possible adoption later this year.
FOR MORE: Website • Facebook • [email protected] • [email protected]
---
King County Metro
REPRESENTED BY: Dani Hurula, Youth Projects Planner, King County Metro
King County Metro, officially the King County Metro Transit Department and often shortened to Metro, is the public transit authority of King County, Washington, which includes the city of Seattle. It is the eighth-largest transit bus agency in the United States, carrying an average of 395,000 passengers each weekday on 215 routes.
PRESENTATION:
The Skyway Youth ORCA Pass Project is a part of the investments that King County Metro is making in the Skyway-West Hill area. At the last meeting, we heard about investments in services like Via to Transit (vans that get you to the bus).
A survey revealed that some of the biggest concerns from youth and community were around personal safety while walking, at bus stops, and riding, as well as not having experience with or knowing how to ride the bus. Youth were most excited about the independence and connection to community that transit provides, as well as the environmental benefits.
When asked, local schools suggested that the Youth ORCA Pass Project focus on students in grades 8 through 12, and outreach priorities should include providing resources in multiple languages, with specific resources for students with mobility challenges.
Metro classroom educators will be virtually visiting over 25 classrooms, and individualized transit training is available to students with an IEP (Individualized Education Program). Materials will be sent throughout the school district in English, Spanish, and Vietnamese. They are also looking to partner with local organizations and student groups.
Starting in June 2021, Dimmitt Middle School 8th graders, as well as students from Talley High School and Renton High School, can get a 3-month ORCA Summer Pass. 12-month passes will be issued by schools in September.
A Community Van will be available to reserve for local events, with a volunteer driver.
FOR MORE: Website • Facebook • Twitter • Instagram • [email protected]
---
WHCA Board Elections
Unincorporated West Hill residents aged 18 or older are eligible to vote for, nominate, or self-nominate WHCA board members. Learn more about the candidates here:
Online voting for WHCA board members will open after this meeting and ballots will be available until April 27 at 7pm.
---
Recognition for WHCA Board Service
WHCA Board Vice President Fin Hardy thanked our outgoing board members for their years of service to the community: Margie Lindberg, Micah Phillips, Anthony Miller, Jacqueline Frazier. Thank you all!
---
Save the date
Save the date for our next WHCA Quarterly Community Meeting at 7 p.m. on July 20, 2021. At this time, the meeting is expected to remain virtual-only.
---
Hey neighbors! If you like having a more engaged, informed, and vibrant community, you can make a huge impact by joining your neighbors in giving $5 or more a month to the leanest, hardest working all-volunteer nonprofit in the neighborhood.